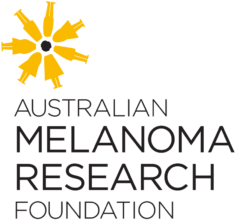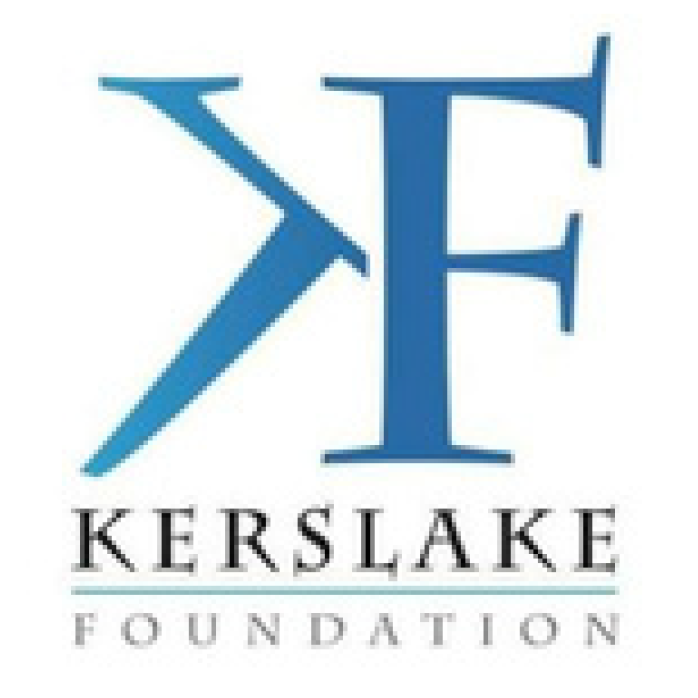 The Australian Melanoma Research Foundation (AMRF) and the Kerslake Foundation, in partnership with the sunscreen dispensing company, are inviting your organisation, school or sports club to invest in a hands-free sunscreen station that provides free, quality sunscreen where it's needed most – protecting everyone's skin.
Protection from the harsh Australian sun is important for all of us but excessive sun exposure in the first ten years of life more than doubles the risk of melanoma – the most dangerous skin cancer.
AMRF is a charity, established in 2006 by a dedicated group of volunteers. Our mission is to help save Australian lives by supporting research, investing in awareness and early detection programs and promoting sun safe behaviour. The application of sunscreen plays an important role in protecting us from our harsh Aussie conditions.
The Kerslake Foundation has been established by Ben Kerslake, a Stage 4 melanoma survivor who has school aged children and shares our vision of protecting vulnerable young skin.
Read more about AMRF and Ben's story here.
About the Sunscreen Stations
Each station contains 1.2 litres of quality unscreen that dispenses 2,400 applications
Hands-free application allows for safe dispensing
A wheelbase model allows for easy manoeuvrability and/or a desktop model is lightweight and compact
Stations are easy to fill and clean and are lockable
Units are OHS compliant and Australian made and manufactured
Individualised, customised wraps allow your branding to feature along with AMRF sun safe messaging
Be recognised as being proactive about your community's health
Be acknowledged as a sun safe warrior on the AMRF site via various channels – website, social media, etc

Standalone / wheel base model
Protecting everyone in the community, from students to those enjoying the great outdoors, playing sports, gardeners, tradies etc
Desktop model
50 cm H x 35 cm W
Weight 20 kg
Wheel base model
1380cm H x 333cm W
Weight 45 kg
Desktop model $450 
Standalone model $1,500 
Wheel base model $1,600
Extras
Wraps – customised front and back $200
+ Freight
Costs include GST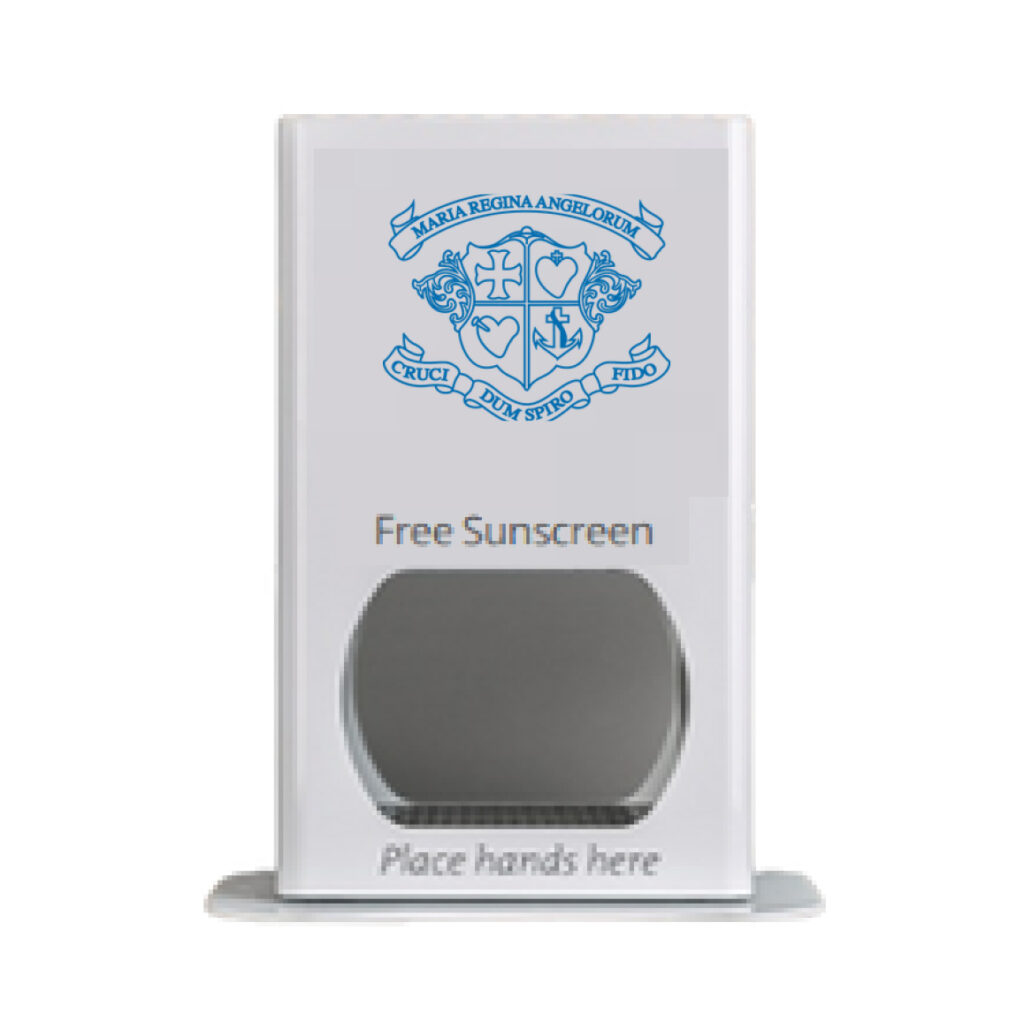 Each purchase supports melanoma research
About the sunscreen
The sunscreen dispensers requires a light lotion and Nivea's Broad Spectrum 50+ is a suitable option. Your first top up is included and subsequent 1 litre containers should cost around $34 and last for 2,400 applications.
More about the need
We want our children to be active and enjoy the great outdoors. 69% of children conduct outdoor activities on a regular basis. Sunscreen plays an important role in protecting children's skin from harmful UV radiation. Unfortunately, 95% of all skin cancers are attributed to overexposure to the sun and melanoma is the most common cancer in young Australians (15-39 years of age)
High sun exposure in the first 10 years of life more than doubles melanoma risk.
Therefore, investing in free, safe, easily accessible sunscreen makes good sense. This is especially important for the vulnerable skin of children.
Why is sun safety so important in Australia?
Australia and New Zealand have the highest incidence rate of melanoma in the world.
Melanoma is referred to as Australia's National Cancer and melanoma deaths each year exceed the road toll.
Melanoma can affect all age groups. It is the most common cancer in young Australians (15-39 year olds) but incidence for people over 65 is also high and increasing.
Most melanomas are caused by prolonged and repeated exposure to UV radiation in sunlight.