Early detection - Saves lives
Catching a melanoma in its early stages is one of the most important factors in improving the outcome of a melanoma diagnosis. It can literally SAVE A LIFE.
Melanoma can be cured if detected and treated early.
Please get a yearly skin check with a health professional.
Why is catching it early so important? Because when the tumour is thin and has not invaded downwards from the surface it is less likely to have reached the layers that enable it to spread to other areas of the body, where it is much more difficult to control. Melanoma CAN BE CURED if detected and removed early.
Results from free skin spot checks offered during AMRF awareness and early detection activities in 2019 alone have resulted with 1 in 5 people requiring follow up assessment and 1 in 50 presenting with lesions suspicious of melanoma requiring immediate follow up.
Please get a yearly skin check with a health professional.
Get to know your skin (and that of your family members) so that you notice any changes if they occur.
Often one of the first things people notice is a strange-looking mole and one of the first signs of melanoma is a change in the size, shape or colour of an existing mole. It may also appear as a new, abnormal or "ugly-looking" mole.
Normal moles can mature and vary in colour with age. Moles may grow and can also show some minor changes but any change may be important. When a melanoma develops in an existing mole, the texture of the mole may change. For example it may become hard, lumpy or scaly. Any change should be brought to the attention of a doctor. Although a Melanoma may feel different and may itch, ooze or bleed, it usually does not cause pain. Bleeding usually occurs when an ulcer develops within the Melanoma or after minor trauma.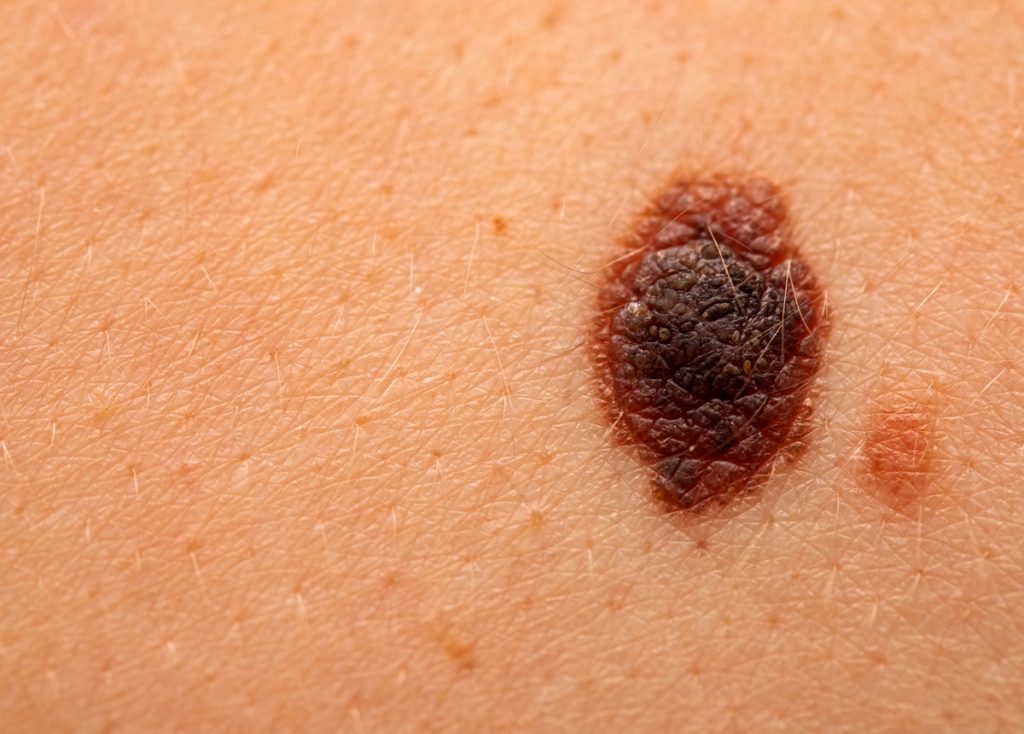 Consult your doctor or skin specialist if you notice any of the irregularities below.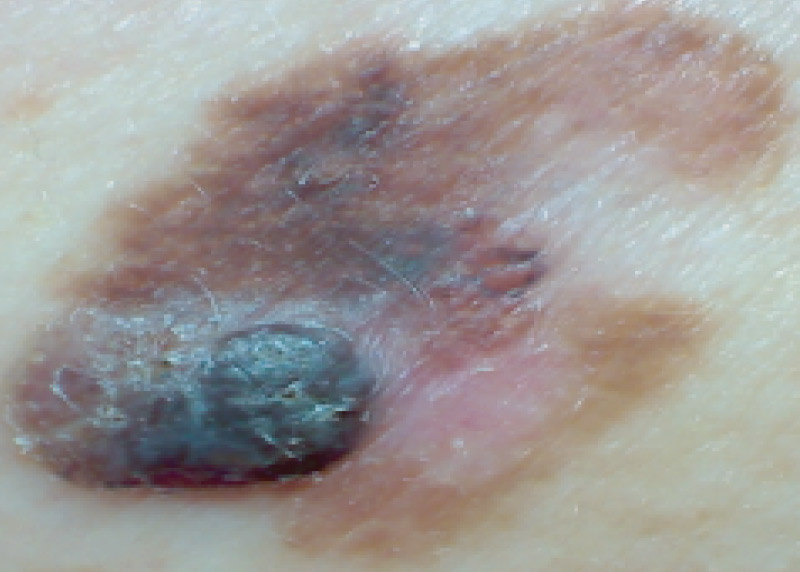 One half doesn't match the other.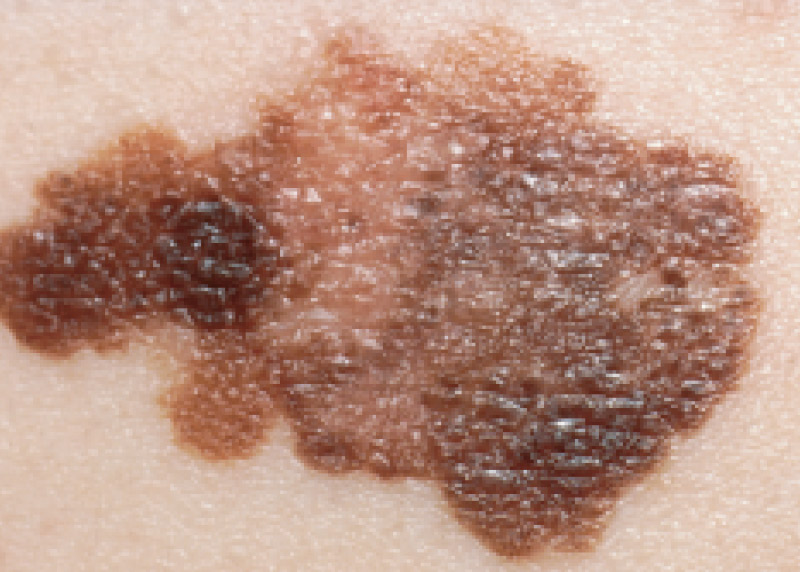 Edges are irregular or ragged.
Not the same all over or has changed.
Change in size, shape, colour, elevation or itching, bleeding or crusting.
Melanoma is the most severe type of skin cancer. It begins in skin cells called melanocytes. Melanocytes are the cells that make melanin, which gives the skin its colour.
It is very important to check your skin regularly in order to detect any changes in the SIZE, COLOUR or SHAPE of a mole or skin lesion.
An easy way to detect potentially harmful moles or lesions is by using the ABCDE guidlines.
Yes. In fact, everyone is at risk, as we are all exposed to the sun. Due to variations in skin types, some people are more at risk than others.
Your exposure to ultra violet (UV) light from the sun is one of the major risk factors for melanoma that you can control. UV levels are highest in summer, late spring and early autumn.
UV levels are not dependent on the temperature or cloud cover. A colder, cloudy day will still have high UV levels in summer. The following tips can help prevent melanoma…
PREDICTED INCREASE
IN DEATHS FROM
MELANOMA BY 2025
(WORLD HEALTH
ORGANISATION)
GREATER
LIKELIHOOD OF
MEN DEVELOPING
MELANOMA
THAN WOMEN
GREATER
LIKELIHOOD OF
MEN DYING FROM
MELANOMA
THAN WOMEN
THE YEAR THE LINK
BETWEEN SUN
EXPOSURE AND
SKIN CANCER WAS
DISCOVERED