Melanoma March 2022
AMRF would like to sincerely thank everyone who came along to Henley Square on Sunday 27 March to participate and make this a great event. We enjoyed perfect weather for our coastal walk. This year, the focus was on COVID safety event and the rolling starts gave everyone the choice to check in and commence their walk in their own time and at their own pace.
Our partners Melanoma Patients Australia (MPA) came to offer support and information. Core Physio & Pilates generously gave their time to offer free sports massages. Two wonderful new volunteers, Kath and Lea, came along to greet and encourage everyone at the halfway mark. 
We would especially like to acknowledge all our fundraisers and teams for an amazing effort raising funds that will support a world-first immunotherapy clinical trial which has the potential to transform cancer treatment globally. Currently, 50% of advanced melanoma patients don't respond to – or develop resistance to – the immunotherapy treatment which saves others. The clinical trial will test a personalised immunotherapy platform designed to ensure these patients get effective treatment for the first time, based on their own genetics and tumour biology.
Our thanks go out to everyone who donated and although there are too many to mention, we would like to thank the following teams and fundraisers who have become a part of the life changing work we do in conjunction with Melanoma Institute Australia.
Teams: Big Stars, Beljens, Team Craig, The G-Team, MPA Team, Marching For Anthony, The Stocks Go marching In and Brighton Day Surgery.
Fundraisers: Chloe Broadbent, Elaine's Army, Karen Morris, Lyndal Sterenberg from Es Una Smart Swimwear, Rachel Thiele, Jane Thornton, Crawfords Crew.
The links will remain open if you wish to make a donation in support of a Team or Fundraiser:
https://adelaide.melanomamarch.org.au and https://melanomamarch.org.au
Here are just a few photos taken on the day. Enjoy.
Melanoma March 2021 was an online event which ran from March to April. The initiative was to cover Australia in footprints and asking everyone to step up and leave their footprint on melanoma. Thank you to everyone who purchased a footprint and made a donation. The fundraiser was a great success and we hope to hold physical events in the future so we can all come together to support, inspire and remember.
Melanoma March has continued to grow year-on-year and is now a collaborative effort between MIA and AMRF giving the campaign a truly national reach.
Melanoma March 2021
Melanoma March 2021 is an online event which will run through to the end of April. Thank you to everyone who has purchased a footprint so far. Buy your footprint today, personalise and share on social media.
The Australian Melanoma Research Foundation continues to partner with the MIA in the annual Melanoma March campaign. AMRF Chair Wayne Harvey says the relationship with the MIA is an example of how organisations with a similar purpose can cooperate and provide the Australian community with various ways of supporting a common purpose.
Dr Harvey said the AMRF has two fundamental pillars, that of raising awareness of the risks of melanoma and that of providing young and emerging researchers with funds towards research aimed at improving the management of melanoma and reducing the number of deaths from the cancer.
"The AMRF has been able to support young researchers in various parts of Australia only because of the generosity of the Australian public" he said.
Melanoma March Sunday 22nd March 2020

MELANOMA MARCH – CANCELLATION OF ALL EVENTS
As Melanoma March at Henley Beach was cancelled, we held Melanoma March Virtual on Sunday March 29.
Thank you to all who took part in the Virtual March event. You can share your photos and videos on the wall – click here for more details.
We wish to Thank and acknowledge our Top Fundraisers & Teams for 2020.
Gloria Dennis – R Dennis for Life.
Brett Laing- Marching For Anthony
Karen Stock – Team Sam
Rae Nunan – In memory of Ted
Dianne Fisher – Di's Dynamos
Michelle Coombe – Ocular Melanoma Omies
Statement from Melanoma Institute Australia CEO Matthew Browne
Due to the escalating impact of COVID-19, and in the interests of the health and safety of all participants and attendees, we have made the difficult decision to cancel all remaining Melanoma March events nationally.
This decision has not been made lightly, however protecting the health of our dedicated community members and their families who run and attend these events, many of whom are cancer patients, is paramount.
We will be offering full refunds for registrations, and will provide further information shortly regarding that process.
We are planning to hold a virtual Melanoma March event on Sunday 29th March to enable our community across Australia to still come together as we have done for Melanoma March for the last 9 years. We will provide more detail regarding this in the coming weeks.
My sincere apologies and thanks particularly to our volunteer committees who work tirelessly to put on their local Melanoma March events every year.
Kind regards,
Matthew Browne
We couldn't resist featuring Maggie in one of our new bandanas!
Research is making a difference
In recent years, research breakthroughs have tripled the life expectancy for advanced melanoma patients… We are making progress, but we need your support.
Each year, funds raised from Melanoma March support a research project of national significance:
More than $1,250,000 was raised in 2016 and 2017 to support 'Big Data for Melanoma', a project that will ultimately transform the way patients are treated by shining a research light on melanoma care.
In 2015, $630,000 was raised for the Australian PDX Melanoma Project (AXMAP) that aims to unravel melanoma's genetic secrets.
Funds from 2014 were used to establish the ABC Clinical trial – a ground-breaking trial that compares the use of various immunotherapies in patients with melanoma that has spread to their brain. Some patients who once were given just months to live are now surviving longer than a year, some up to five years.
By supporting Melanoma March, you will fund vital melanoma research to help end melanoma.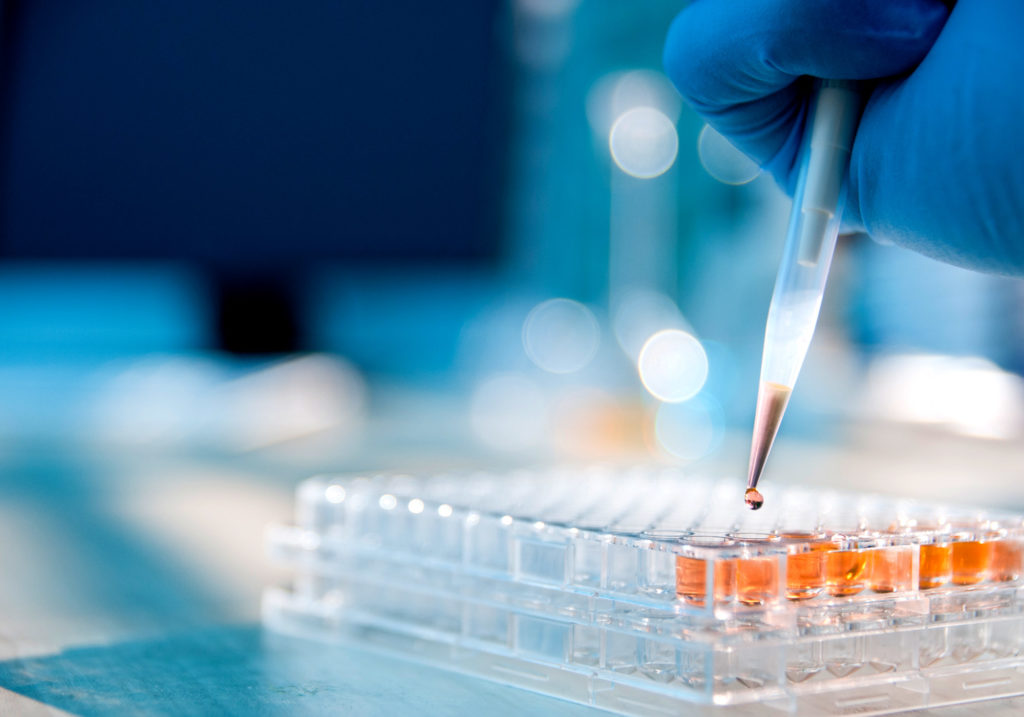 Melanoma March Adelaide 2019
This year's March at Henley Beach was a celebrated success:
registration income increased by 70%
attendance increased by 43%
fundraisers excelled with their supporters and contributions
Jay Allen, his family, friends and fellow walkers began their 'longest march'; and most importantly families, friends gathered in remembrance of loved ones or to support those living with melanoma.
Top Three Individual fundraisers:
Brett Laing raised funds in memory of his brother Anthony.
Tara Kenny raised funds in memory of her good friend Donna Stringer.
Jenny Dickson raised funds in memory of Anne Scanlan
Top Three Team fundraisers:
'Doing it for Donna' – Donna Stringer was a mother, Granna, sister and friend to many.
'Marching for Anthony' – Anthony Laing was a son, brother and dear friend to many.
'The Fishep Fighters' created by Dianne Fisher who is setting targets on her Yellow Brick Road as her way of looking forward and achieving special future days.
Congratulations to all Melanoma March fundraisers.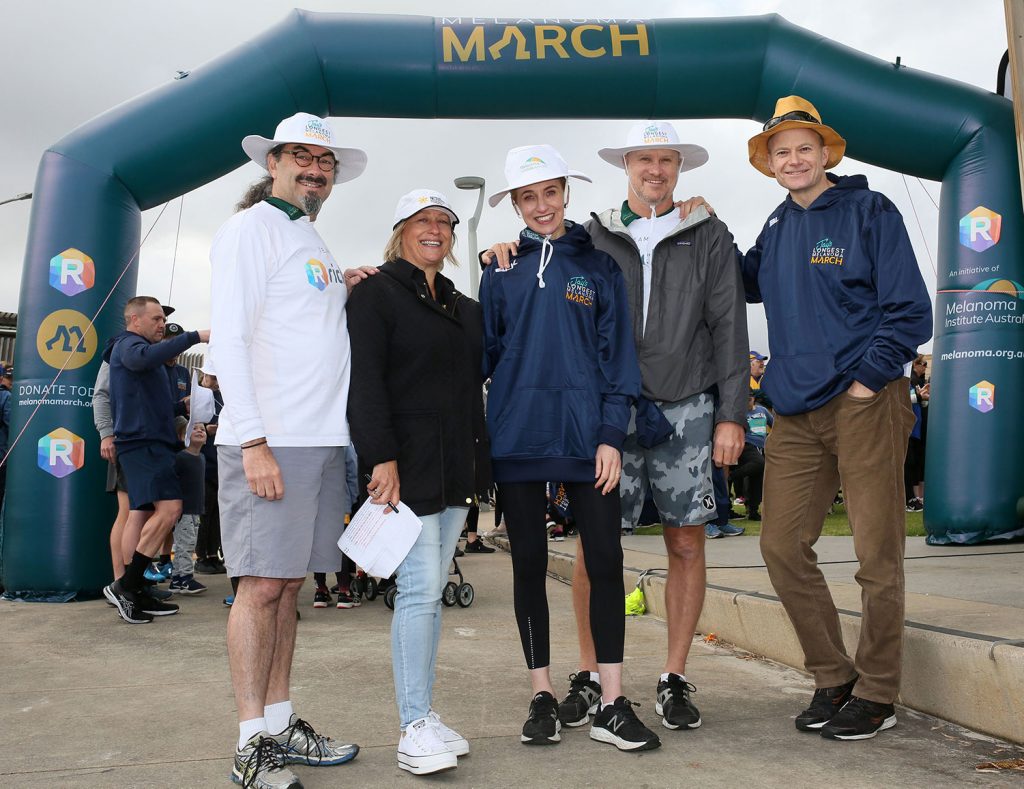 Professors Georgina Long and Richard Scolyer gave an informative explanation on the national collaborative research project that will allow researchers and clinicians to personalise immunotherapies for patients, in essence, to match the treatment provided to the patient with the tumour of that patient.
Known as the Personalised Immunotherapy Project, is a great stride towards our mission of zero deaths from melanoma.
All net proceeds raised through this year's Melanoma March will support the project.
Thank you to our Melanoma March 2019 supporters