The AMRF has awarded the 2019 research projects. Quality applications were received from around the country to make a very competitive field.
Thanks to our generous donors throughout the year, we are once again thrilled to announce our research grants for 2019.
In line with our vision going forward, these grants continue the work in different areas of research which investigate the many different pathways that will ultimately change outcomes for people diagnosed with melanoma, and to improve the current alarming statistics.
It is only with the support of our melanoma community, AMRF team and board that we can strive to achieve the best outcome now and for future generations.
We wish to acknowledge the incredible support given by donors, volunteers and fundraisers Australia wide. Thank you.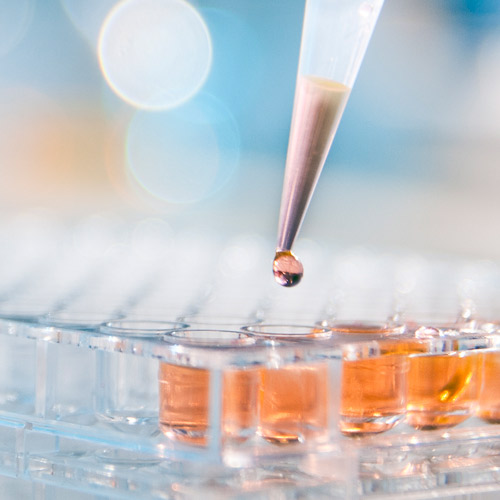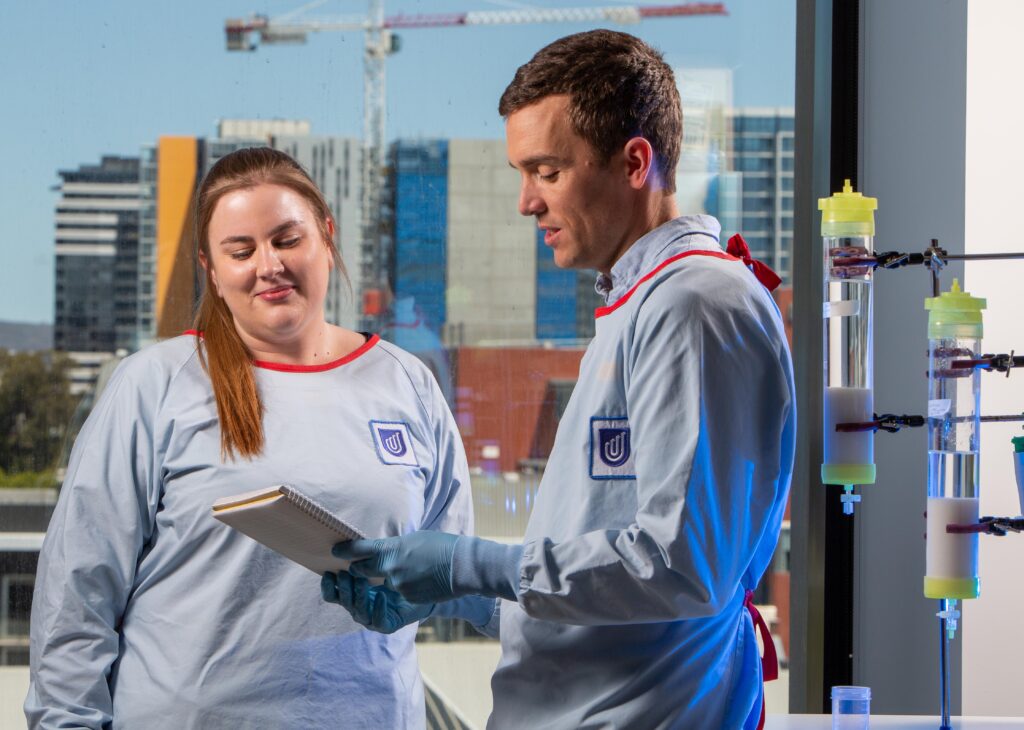 Ms Samantha Watson and Dr Pablo Garcia Valtanen
Introducing Dr Pablo Garcia Valtanen, supervisor for Ms Samantha Watson, a PhD student at University of South Australia (UniSA), who is investigating the potential for treating melanoma with a medicine that has successfully targeted oesophageal cancer cells in the laboratory. Although different, certain cancerous cells in the oesophagus and in melanoma share common traits such as the expression of disease specific molecules on their surface.
One of these molecules, is the focus of Ms Watson's project which is trying to find new ways for treating melanoma. Her goal is to establish the potential for the use of antibodies in the clinic. This strategy has already generated positive results with oesophageal cancer models and Ms Watson now expects to replicate this success in melanoma cells.
Samantha has this summary to share with us of her work along with the team at the University of South Australia.
Passive and active vaccination for the treatment of melanoma
Samantha Watson, Pablo Garcia Valtanen, Tamara Cooper, Kerrilyn Diener & John Hayball
Our work at the University of South Australia, in collaboration with industry partners, investigates the use of passive and active vaccination for the treatment of melanoma. Our laboratory has developed an antibody therapy, also known as passive vaccination, that targets a specific molecule found in some cancers.
Initially, we evaluated five melanoma cell lines, demonstrating that all five cell lines expressed this molecule on its surface at varying levels. Following this, we vaccinated the cells to determine whether these antibodies could degrade melanoma cells.
The data demonstrated that the treatment worked best where expression of the target molecule was highest, and had almost no therapeutic effect in some cells with lesser expression. As such, this data suggests that the antibody may have therapeutic potential, however only in cancers where this molecule is expressed highly.
While this type of passive vaccination relies on providing patients with the antibodies necessary to combat disease, active vaccination involves stimulating the immune system to produce its own disease-specific antibodies, as well as cell-mediated responses. To ensure we generate robust immune responses, we have constructed two novel therapeutic melanoma vaccines using an established platform technology, utilising an array of well-known melanoma antigens.
This vaccine technology has previously shown its safety in animal models and its ability to produce robust cell-mediated immune responses. We will soon begin evaluation of these vaccines, assessing the effectiveness of the active vaccines to reduce the size of both primary and metastatic melanoma tumours in animal models.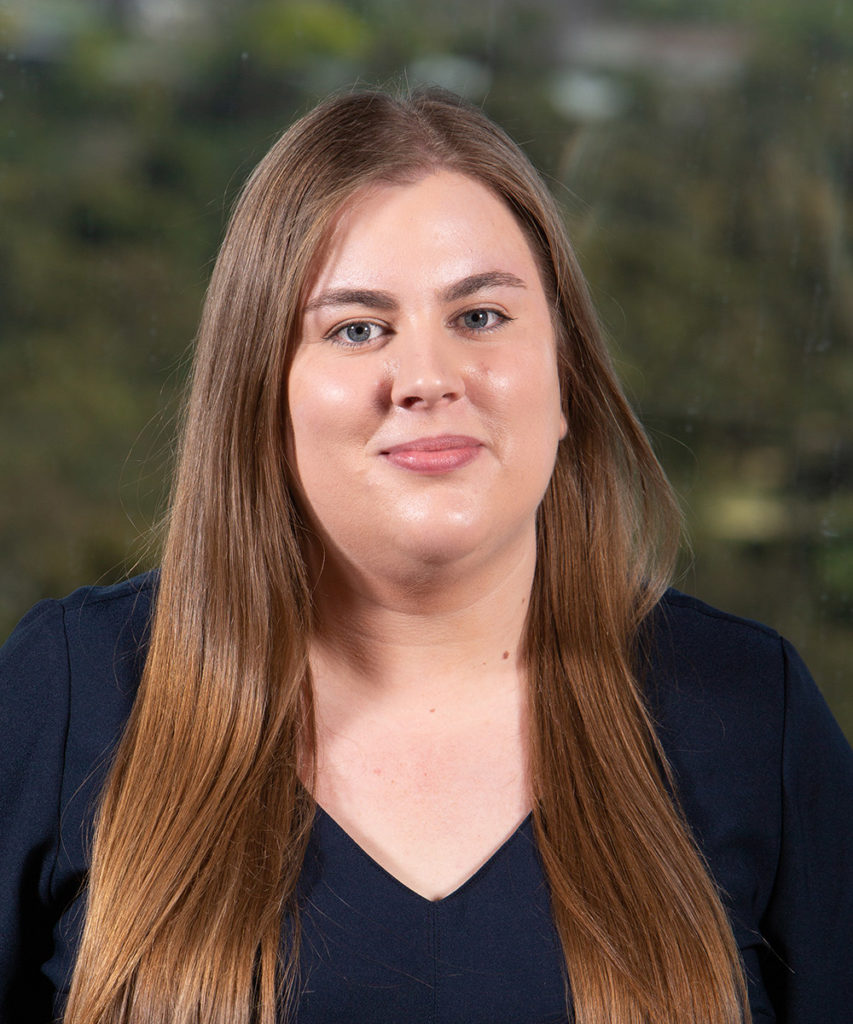 Currently an Honours degree student at the Experimental Therapeutics Laboratory (ETL) and PhD candidate from next year. The work funded by the AMRF will be integrated as part of Samantha's thesis project to conduct laboratory tests towards a new treatment method to complement existing chemotherapy drugs.
Postdoctoral scientist managing and supervising the Niumed project for the last 2 years. Dr Garcia Valtanen will directly supervise and contribute to Samantha's work funded by AMRF.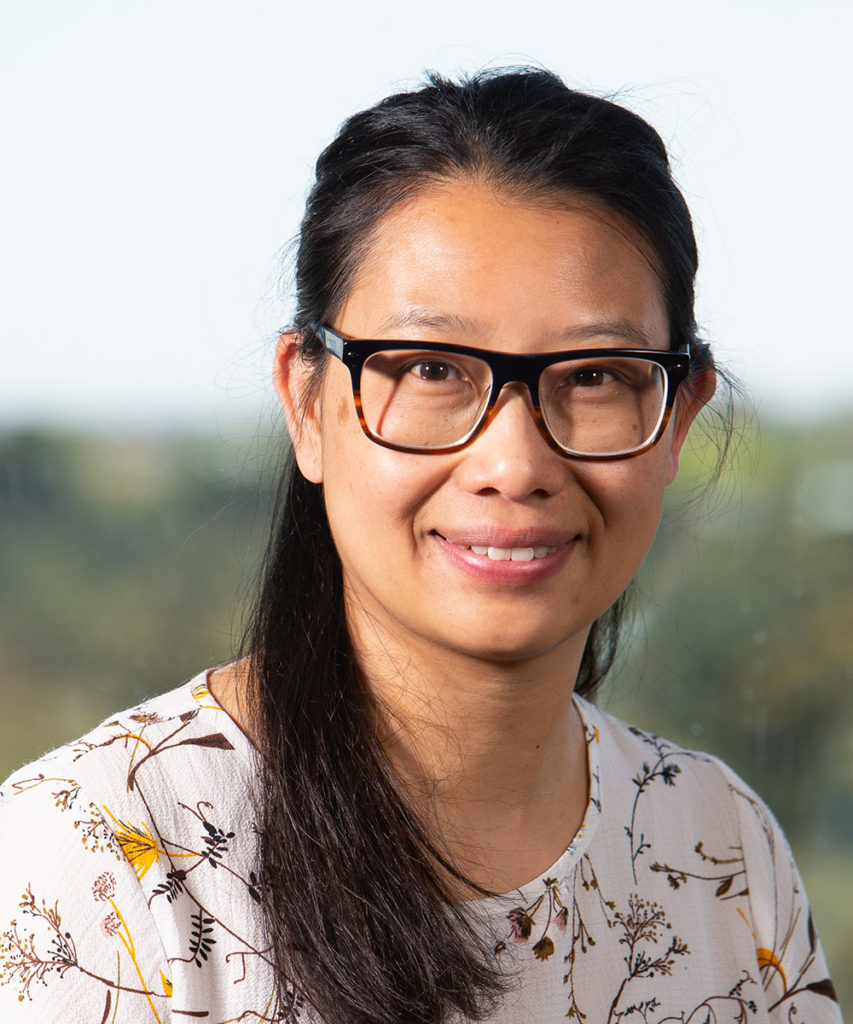 An experienced Research Officer who has worked on all aspects of the Niumed project for the last 3 years and contributed enormously to the success of the project.
Head of the Experimental Therapeutics Laboratory and professor at University of South Australia supervises different projects that link industry and academia to bring therapeutic candidates closer to the clinic and treat cancer as well as infectious diseases.
Founder and Director of Niumed Pty Ltd. Mr Scammell has funded, supervised and worked for many years to bring the Niumed project to its current state where candidate antibodies against the human EPHB4 receptor have been developed to successfully attack cancer cells.
The AMRF is committed to funding research aimed at furthering knowledge and offering better outcomes in the prevention, diagnosis and treatment of melanoma.
The AMRF will focus on supporting early career researchers in Australia.